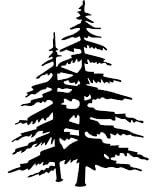 The Shop is a Humboldt County surf shop. As Humboldt Natives, we know that proper gear is a crucial element of success in the demanding conditions we're blessed with as Humboldt surfers. That's why we are committed to bringing you the most proven and progressive boards and wetsuits along with the freshest gear in the industry.
At the Shop, we will help you personalize your gear to ensure you get the most out of each session so you can push your surfing to the next level. The Shop was created because we Love surfing, we Love our Home and we hope to expand our community in and out of the water. We thank all those who support us in our endeavor.
May your next session be epic, we'll see you in the water.